MANAGEMENT RESOLVE
Welcome to Management Resolve located in San Antonio, Texas. Owner Larry A. Hobbs has been specializing in HR consulting in Texas since 1980
Larry, B.S. and M.B.A., has been a director of human services, university Instructor, and consultant for more than 30 years. He is an accredited Senior professional in Human Resources (SPHR), and a SHRM Senior Certified professional (SCP). He is an active member of several business associations.

MEET LARRY HOBBS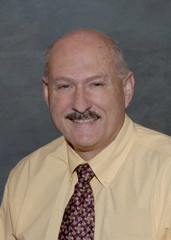 Mr Hobbs has more than 30 years of Human Resource experience. His extensive background includes positions as a Personnel Management Specialist with the Federal government and a Human Resource Manager for the General Dynamics Corporation.
Throughout his career he has performed a significant amount of consulting, training, writing, and university-level teaching: with more than fifty published articles.Consulting clients are all over Texas, and available as  references.
Larry has a B.S from Abilene Christian  University and an M.B.A. in Organizational Behavior & Management from the University of Alaska.  He is a certified Senior Professional in Human Resource (SPHR) and Senior Certified professional (SCP); as well as an active member of the Society for Human Resource Management.
THERE IS NO CHARGE FOR TELEPHONE CONSULTATIONS, PROFESSIONAL FEES ARE BY THE HOUR, BY THE PROJECT, OR BY RETAINER 
Very Impressed With His Work
This is to let you know what a good job Larry Hobbs has done for our company. He put together the employee manual and presented it to my staff. I was so impressed with his work, and letting him be the "fall guy" concerning the new rules. I was able to start afresh
Ady Williams
Owner, Airport Auto Supply
Larry Hobbs Makes Learning Easy And Fun
Just a note to thank you for the seminar you hosted for the Brownsville Auto Dealers Association on Management & Supervision. The thoroughness and clarity made learning easy and fun
Felicia Fruia
President, Brownsville Auto Dealers Association
I Highly Recommend Larry Hobbs
Larry, we appreciate all you have done to make Burton companies a better organization. I feel a sense of confidence in knowing that you are a member of our team
Richard Vaughan
President, Burton Companies
Great Training, Thank You.
Mr. Hobbs, I would like to thank you for the Management & Supervision training which you conducted. Your knowledge and expertise were evident during your three-hour presentation. We are looking forward to the next presentation on Leadership Development
Carmen Garcia
Director, Capitol City Careers
Skillfully Assisted My Staff Through Some Difficult Situations
We are challenged with managing 412 apartment units here in San Antonio. Larry Hobbs, HR Consultant, has helped us solve several problems and assisted my staff through some difficult situations
Jay Mottice
President, Southcross Villas
Highly Recommended!
Since we have five locations in four cities, it has been a relief to get so much help in the areas of management training, complaint investigation, personnel policy development, and employee relations problem-solving. Larry Hobbs is always available when we call
Greg Wright
J.P. Hart Lumber